The Best Drinks
Come in Copper
Enjoy premium authentic copper mugs handcrafted traditionally
Buy Now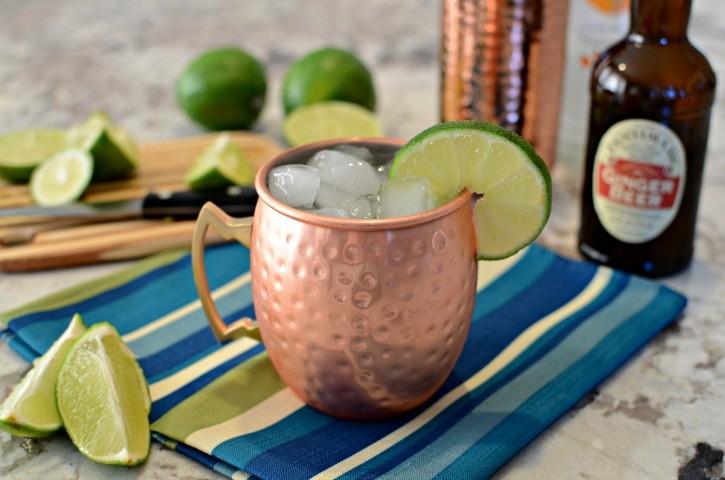 PREMIUM MOSCOW MULE MUGS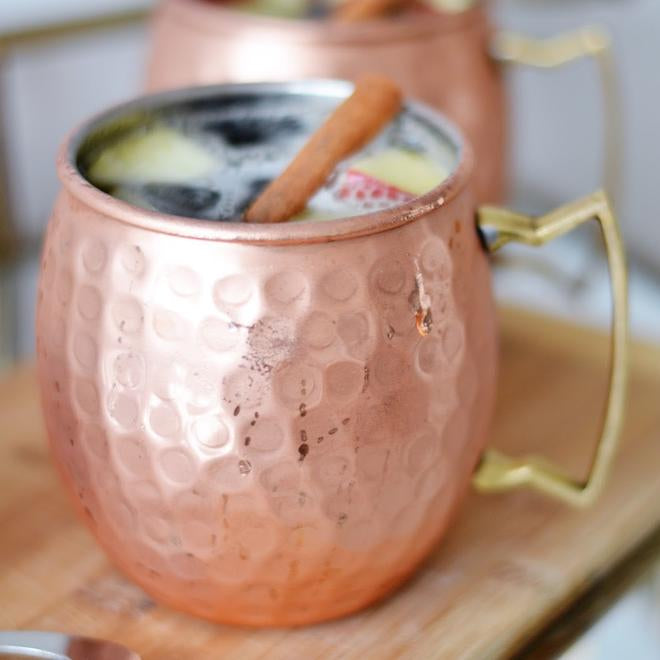 100% Pure Copper
All of our copper mule mugs are made from 100% pure high-grade food-safe copper. Our copper cups are ideal for the moscow mule (also known as the "mule drink") and a variety of other beverages, including beer, iced coffee, iced tea, juice, and any kind of cocktail. In order to protect your health, the interior of all of our copper cups are lined with high-grade stainless steel – see our
FAQ
to learn why this is important!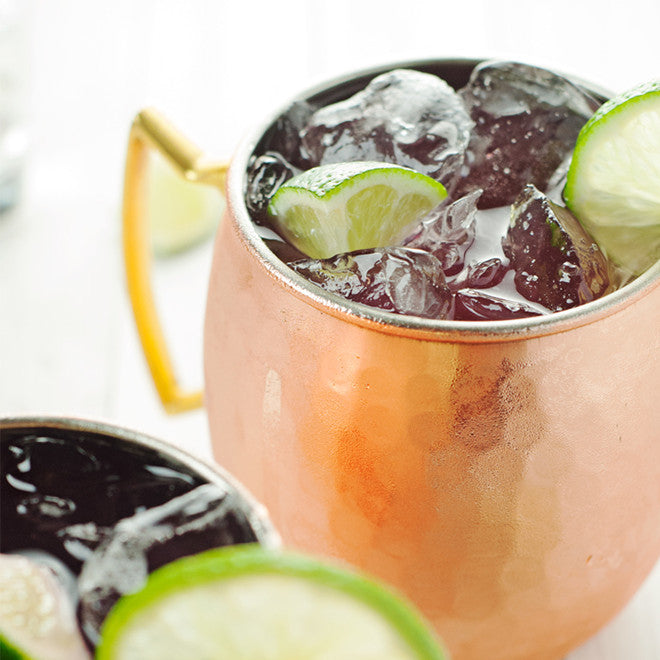 Beautifully Handmade
Our moscow mule cups are handcrafted with care using traditional methods and are painstakingly hammered by hand to create a gorgeous aesthetic. Our handles are also welded rather than riveted which ensures that your mug will be water-tight and leak free -
guaranteed
. We've worked hard to ensure that our mugs are of exceptional quality.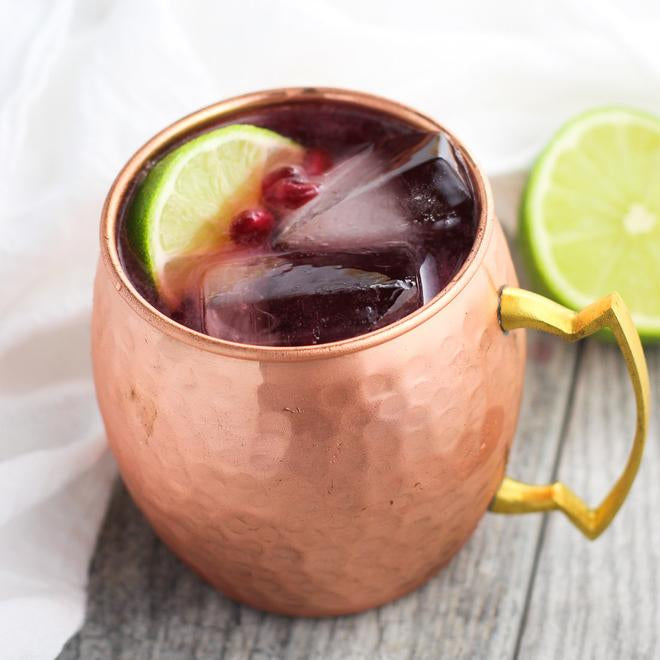 Make Your Kitchen Shine
Our copper mule mugs are unique in that they help lock in a drink's coolness and transmit an icy cold experience directly to your lips. Our mugs are not only highly functional, but are beautiful and will stand out in your kitchen or bar. Our mugs also have numerous uses which make them perfect for those who love to entertain.
Beautifully Handmade with Pride
Our mugs are beautiful works of art that will last a lifetime. These may be the last cocktail mugs you ever buy! Handmade from the finest quality copper and hammered with care, these copper cups also feature gorgeous brass handles so that you can comfortably enjoy perfectly chilled beverages.

Each mug holds 16 ounces, or approximately 475 milliliters. This generous size is perfect for any beverage and leaves plenty of room for ice. Our copper mugs are carefully made to have a smooth rim that makes them a pleasure to drink from. Our mugs are handmade artisan creations and so their appearance and size may vary slightly from the photos shown.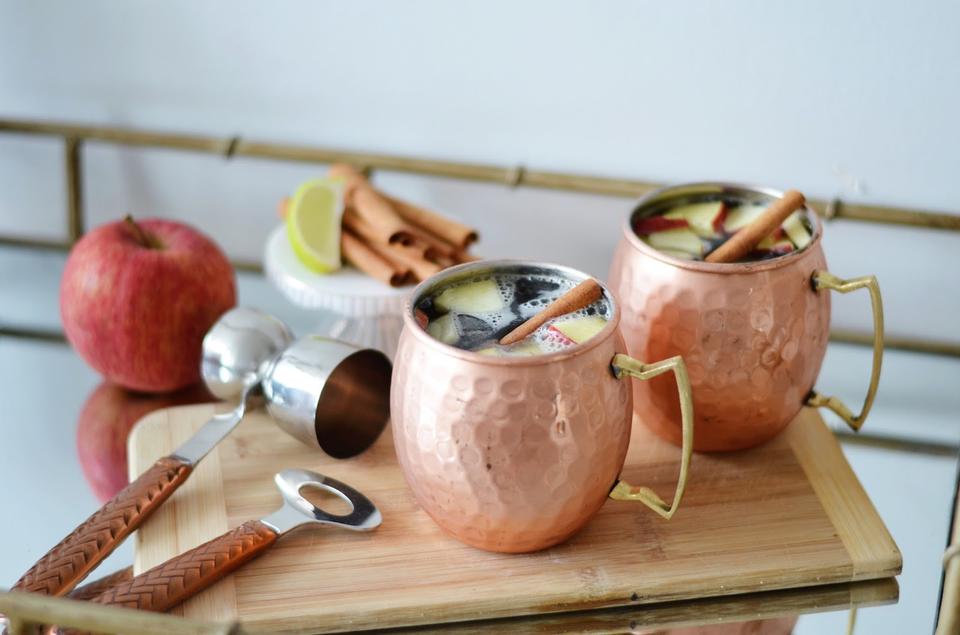 The History of Our Mugs
Our copper mule mugs have a fascinating history! It is commonly believed that the mule cocktail was invented in 1941 in a Los Angeles pub called the "Cock 'n' Bull", which was a British pub. Legend has it the owners of vodka and ginger beer companies found themselves in that pub on the same day lamenting about how slow sales of their respective products had been. At the time, vodka was an unpopular liquor on the American cocktail scene, and many Americans joked that vodka was Russian for horrible!

After drowning their sorrows with a few beverages, the gentlemen turned their minds to creating a new drink to help sell their products. In particular, they wondered what would happen if they combined vodka with ginger beer and the squeeze of a lime. The bartender brought ice and limes and got to work on the concoction, which was served in distinctive copper cups. Soon the copper mule mugs were raised and clinked, the gentlemen counted to three, and then they took their first sips. It was good!

The creators of the mule drink eventually settled on naming the new cocktail the "moscow mule", which was a reference to vodka's Russian roots and the "kick" of flavor added by the ginger beer. One of the creators of the popular mule drink later traveled around the United States taking pictures of patrons drinking the cocktail with his instant Polaroid camera, which was then a cutting edge invention. As the photos began to circulate, so too did the popularity of this novel cocktail and its distinctive copper cup.

And, with that, the moscow mule drink was born!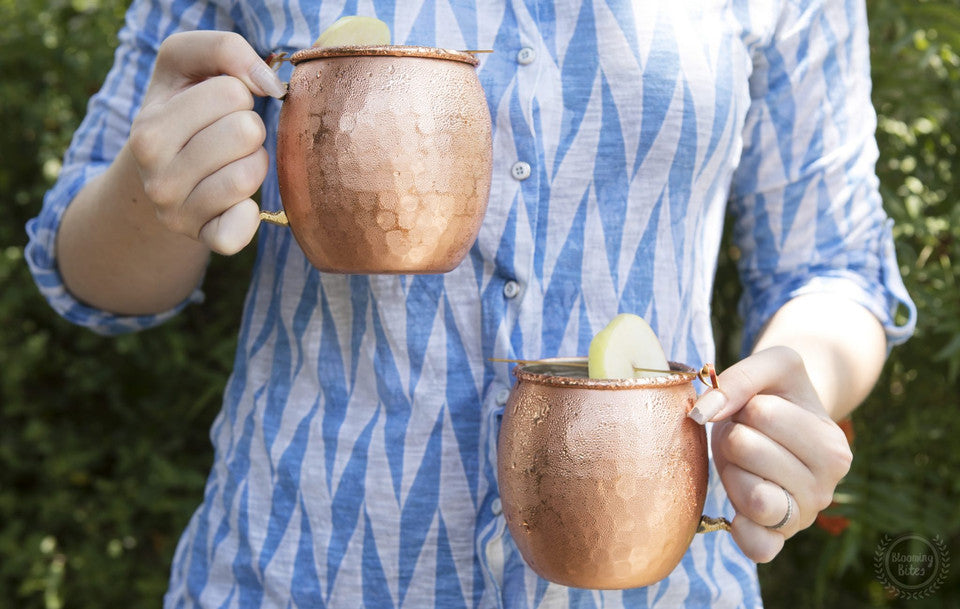 Top 8 Ways to Enjoy Our Mugs
1. Experience the Classic
Use your new mugs to experience the mule drink the way it was meant to be enjoyed: in an authentic copper mug! The popular moscow mule is made with vodka, spicy ginger beer, and lime juice, garnished with a slice or wedge of lime. For instructions, see our ultimate
moscow mule recipe
!
2. Get Funky with the Kombucha Mule
Our mugs are also perfect for a healthy and delicious twist on the classic mule drink! Kombucha is all the rage in health circles and is a perfectly tart and fizzy substitute for ginger beer. This drink is not only delicious, but is full of probiotics, antioxidants, and vitamins! For instructions and a list of health benefits, check out our blog post on the
kombucha moscow mule
!
3. Enjoy Many Amazing Mule Variations
Did you know that the classic moscow mule has inspired a wide range of delicious variations? Check out our blog posts to learn how to make the amazing
pumpkin spice mule
, the delicious
white russian mule
, the delightful
mexican mule
, and the addictive
kentucky mule
!
4. Enjoy Warm Beverages in Cool Mugs
Hot chocolate, hot apple cider, mulled wine, and even tea have never tasted (or looked) so good! Our mugs are the perfect companion for an evening around the fire with friends, cozying up at home with a good movie or book, or relaxing after a day of outdoor fun.
5. Make a Unique Copper Planter
Our mugs can also make beautiful and unique planter pots which can add life to your home decor! You can use your copper mugs as a vase for flowers or a kitchen window planter for mint, basil, oregano, or other herbs. Your mug can also make a perfect planter for a cactus. All you need is a copper cup, some rocks or gravel, some potting soil, and a small cactus.
6. Serve Dessert in Style
Single serve desserts are perfect for entertaining, and our mugs make for gorgeous serving dishes. Try using them to serve any dessert that's chilled in the fridge, like pudding, jello, tiramisu, custard, and mousse. You can even get extra fancy and use them for serving panacotta!
7. Enjoy Your Favorite Beverage
Our copper mugs are incredibly versatile and can be used for any beverage. Try using them with any variety of beer, iced coffee, iced tea, juice, and any kind of cocktail, including the mint julep, the dark and stormy, the screw driver, the margarita, and the greyhound. They're also perfect for enjoying a healthy smoothie. The possibilities are truly endless!
8. Stylish Home or Office Accessory
You can also use your mugs as a stylish organizational tool at home or in the office! Use your mugs to organize and store your pencils and pens at the office, or use it in the kitchen to organize cutlery and utensils. You can also use it in your bathroom to beautifully organize and store your bathroom accessories.
What some of our customers are saying

"Can't wait to host a party with my new copper mug set this weekend! Mule drinks all around!"
– Alanna (Dallas, TX)

"Love the weight and quality of these. I'll be back for more as gifts for my friends!"
– Mike (Toronto, Canada)

"Amazing mugs! Have had them for a couple weeks now and experimenting with different drink recipes. The hint of copper on the tongue when you take a drink out of these really adds to the experience!"
– Duke (Seattle, WA)

"I love a good cocktail and nothing beats a mule cocktail out of a copper cup. It seems like a small detail but for the connoisseur it makes all the difference. You won't be disappointed with these. Bonus points if you make your own ginger beer."
– Jenni (Chicago, IL)
START ENJOYING YOUR OWN COPPER MULE MUGS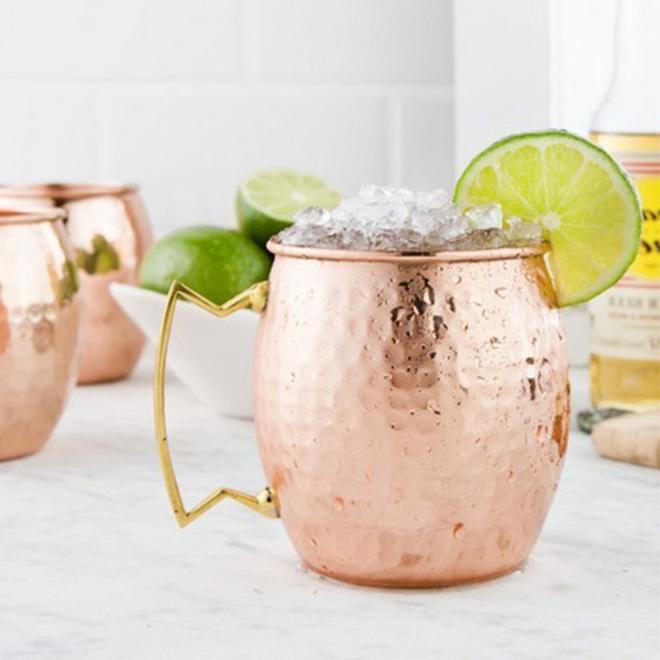 We ship within 1 business day worldwide directly from the USA!
Your satisfaction is 100% guaranteed! We know you'll love your copper mule mug, but if you are unsatisfied for any reason, simply mail the mug back to us and we'll provide a full refund. Learn more about our
return policy.
SUBSCRIBE TO OUR NEWSLETTER
Receive exclusive deals and our latest blog posts straight to your inbox!