Moscow Mule Copper Mug (Set of 2)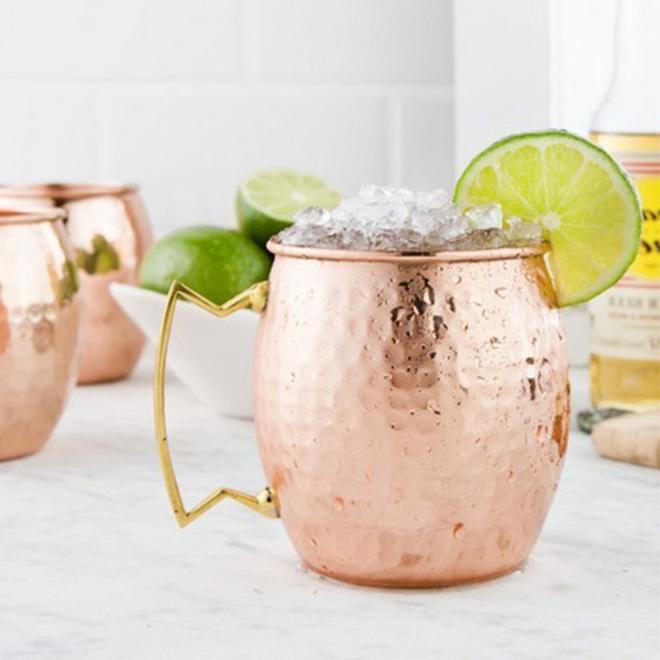 Please note this listing is for a set of two Moscow Mule copper mugs.
Our copper mugs are made with 100% pure high-grade and food-safe copper and a stainless steel lining. They are handcrafted with care using traditional methods and are painstakingly hammered by hand to create a gorgeous aesthetic. Our mugs are of exceptional quality, and their beauty will stand out in your kitchen or bar.

Each mug holds approximately 16 ounces (or 475 milliliters) and is approximately 3.75 inches in height, 4.75 inches in width, and 3.25 inches in diameter.

The handles of our copper mugs are welded rather than riveted to ensure that your mug will be water-tight and leak free. In order to protect your health, the interior of our mugs are also made with high-grade stainless steel (see our FAQ to learn why).

Our mugs have numerous uses which make them perfect for the host or party-thrower. Our mugs are not only great for Moscow Mules, but also perfect for beer, iced coffee, iced tea, juice, and any vodka, gin, rum, tequila, or whiskey mixed drinks.

As a unique handmade artisan creation, your copper mugs may have slight imperfections and vary slightly from photos shown.